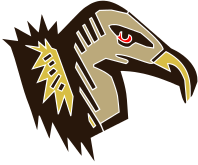 ScamScavenger.tech - a new generation HYIP monitor. The purpose of creating the monitor was to maximize the automation of the processes of collecting information on the project, maintaining the project and instantly obtaining the relevant information.
A huge number of high-yield investment projects appear daily. Which ones to choose for investment, and which ones to bypass? To do this, first of all, you need to collect as much information about the project as possible.
The quality of the project is determined by a large number of parameters, for which you need to use as a variety of different services, and your own idea of the quality of the performance.
We tried to collect in one service all possible analysis tools and constantly replenish them.
In addition, we have greatly simplified the task of finding new projects - connect our Telegram bot and it will report all the new products with their brief characteristics. Through bot, you can also track changes in project statuses and get information about projects that are on the site.
We do not confine ourselves to the initial collection of information, but we also monitor the dynamics of development.
Another goal of our service is to collect information on as many projects as possible. These data can be used both as a historical reference and as an array of information for further processing, analysis and construction of more efficient valuation models.